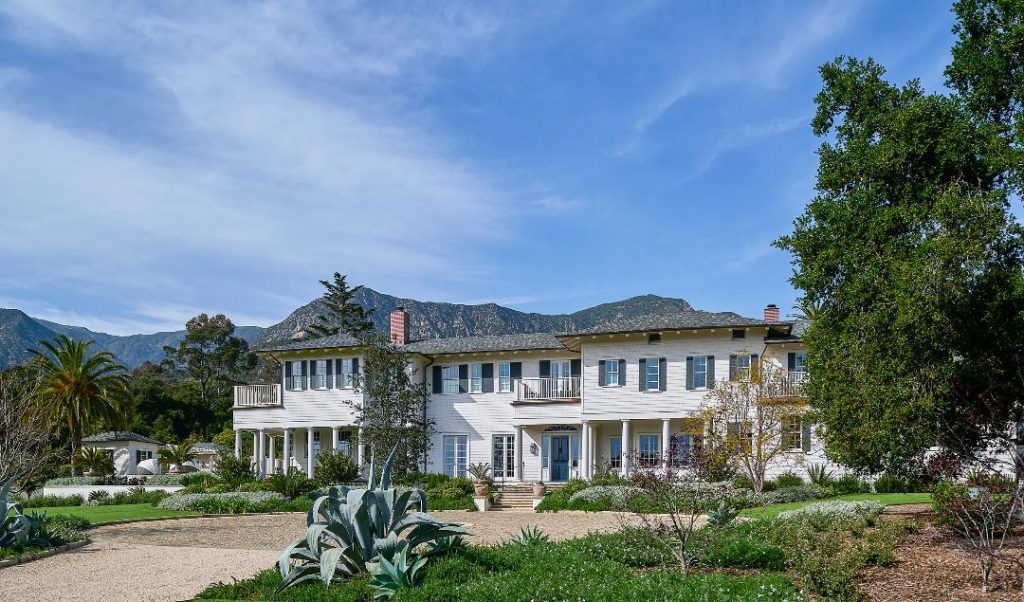 The original residence of Montecito's Glen Oaks neighborhood, this single-family home was originally built in 1895. Added to and renovated many times over the decades, the signs of subpar craftsmanship — plus the wear and tear of age — were starting to take a toll until a new owner showed up in 2018. The extensive overhaul that followed included East Coast-based talent, namely principal architect G.P. Schafer and designer Michelle Holland, setting the groundwork for some of the very best architects and tradespeople that Giffin & Crane has partnered with over the years, including Harrison Design, Solid Rock Construction & Fine Carpentry, Architectural Millworks, Starbuck Minikin, Turner Electric, and Augustine Painting, among the many others who would transform the two-story building and "correct the sins of its past," according to G&C principal Derek Shue.
The project maintained the original layout and square footage as it upgraded the structural foundation and dialed in the cabinet work and finishes. Outside renovations included the pool and cabana, with landscape architecture by Arcadia Studio and installation by Steve Hanson. Photographer Jane Beiles captured the final product, including the all images pictured here.
Overall, according to Architectural Digest, the home "stands out among its neighbors — not only for its rambling size . . . but also for its Gilded Age architecture." 
All along, the project, which broke ground right before the pandemic hit in March of 2020, would serve as a successful testing ground for homebuilding precautions in the time of COVID-19. "We had to figure out how we would be able to keep showing up to work everyday and make sure everyone was safe," Shue remembers, citing company protocols on masking, physical distancing, and carefully staggering the site visits of multiple tradespeople.