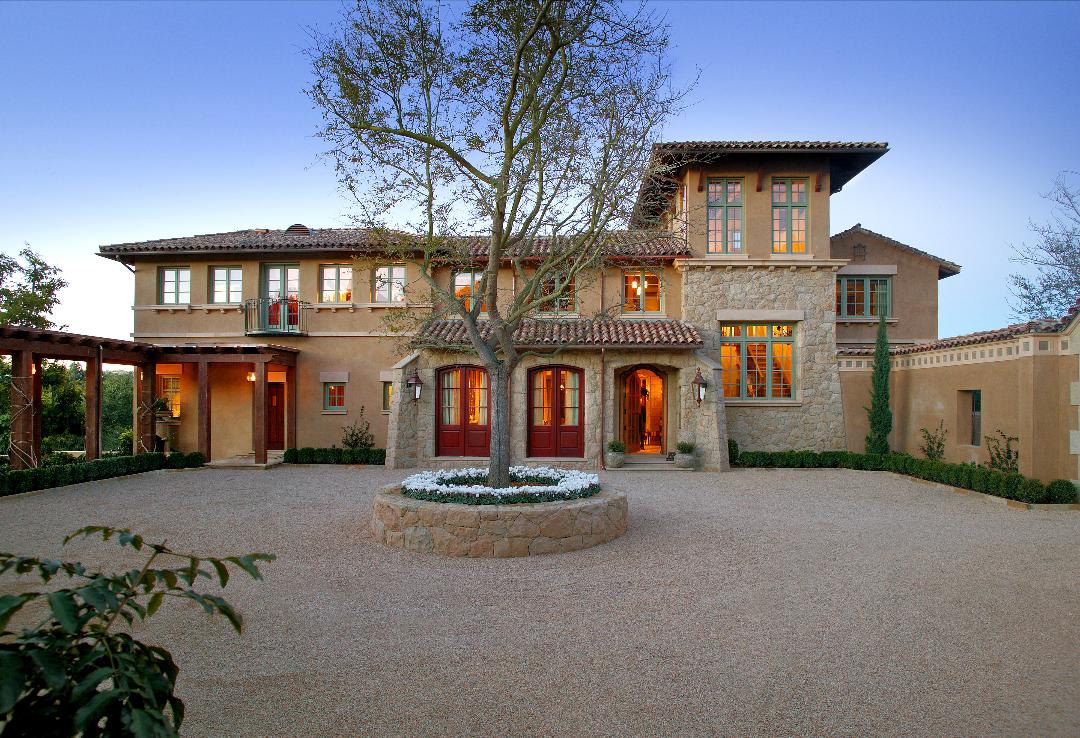 Extraordinary builds call for extraordinary coordination. While we firmly believe that all our custom homes and remodels are extraordinary projects, a particular job back in 2004 exemplifies a grand coming together of countless skill sets on a very tight deadline. Plus, it was for a good cause.
The project launched with Traditional Home magazine teaming up with Harrison Design to conceive a custom showhouse to benefit CALM (Child Abuse Listening Mediation) in Santa Barbara, a nonprofit center for child-abuse prevention and treatment. Giffin & Crane came aboard as the builder, joined by famed interior designer Barry Dixon, out of Virginia, and Santa Barbara-based landscape architect Katie O'Reilly Rogers. The goal: Get it built in one year.
Before breaking ground, a clear and single vision of the home had to be shared and approved by all parties, with comprehensive design and planning components complete in advance. "Careful up front review and acceptance was critical," remembers Geoff Crane, adding that cash flow was another critical component. Tradespeople who work fast while maintaining excellent quality ought to be appropriately — and quickly — compensated quickly.
In this case, trades that normally would have had their own space along a comfortable schedule were forced to overlap. Bidders were given this fact up front as we selected seasoned leaders able to coordinate a busy job site with long hours. Patience was key, as was the ability to placate the occasional frustrations inevitable in this new territory. "Everyone checks their ego at the gate," Crane says. "In order to keep moving forward, we all need to work together candidly."
The result was a six-bedroom, eight-bath single-family residence across 8,500 square feet, located on 11 acres with ocean and mountain views through oak woodlands. Harrison's design in the Mission Revival Style showcases Dixon's Eastern and Western influences and indoor-outdoor fusion.