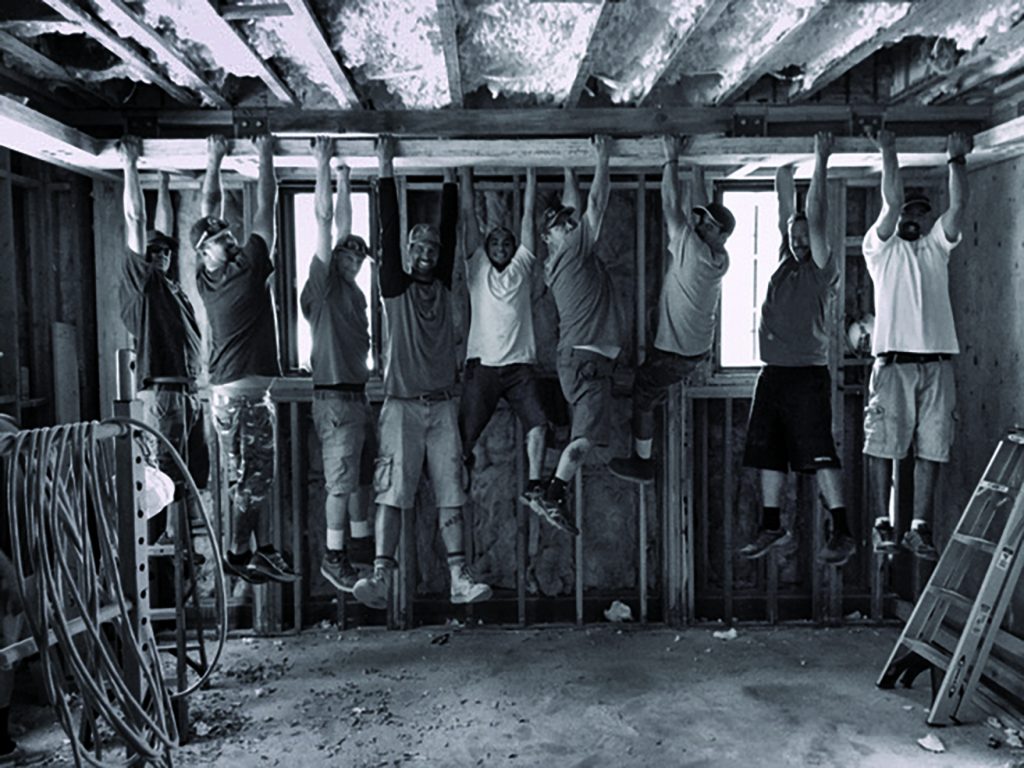 Guest blog by Eric Carlstedt, Giffin & Crane Principal and Partner
In sports, there is always a field, court, ring, pitch, or some other setting where the event takes place. In construction, it's really no different. Our job sites may not resemble a traditional field of play, such as Wrigley or Fenway, but just like in those legendary spaces, our project teams take their positions at the beginning of each game, prepared to execute what they've practiced so many times before. In our world, the team in the field is made up of our laborers and carpenters working alongside trusted tradespeople of all stripes, many of whom we have been working with for decades. With the guidance and direction of our onsite superintendents and project managers, our teams are able to produce the incredible projects we are known for.
However, it does not stop with the onsite team. Each one of our projects is a prototype, as each design is unique from the start and continues to evolve until completion. Such a journey requires strong partners on the design side who can help our players in the field get the information they need to perform. We are fortunate to work with some amazing architects and designers who are up for the challenge. Much like our trusted trade partners, we have worked with many of these firms and individuals for years, and that familiarity is valuable for creating a common playbook so that we can all continue to improve our performance. And when we get the opportunity to work with a new design firm, we always end up with some new innovation or idea to carry forward to the next project.
At the end of the day, none of this work would be possible without our clients. When it comes down to it, they are the most essential members of the team and their engagement is critical from start to finish. As builders, there is an indescribable excitement that comes with witnessing owners take in their projects at various stages. Whether they are surveying the freshly graded land where their home will be built or seeing the finishes they selected applied for the first time — it just never gets old to us!
It likely comes as no surprise that our 2021 theme at Giffin & Crane has been "Construction is a Team Sport." As mentioned above, that team extends beyond our internal G&C team to our trade partners, design partners, and clients. As general contractors, we are calling the plays and helping our teammates perform at their best because we know that what makes our projects special is the combined heart and professionalism of everyone involved. The fact that we have been able to continue to do this safely during the pandemic, without sacrificing quality, is something we are very proud of.
Now is an appropriate time to look back on the words of G&C cofounder Bruce Giffin in our Summer 2018 newsletter. "Those day-to-day neighborly interactions of human kindness . . . that's what makes Montecito, and by extension, Santa Barbara, special," he wrote. "Re-establishing normalcy is how we honor those we lost."
At that time, he was referring to how our community would rebuild after the mudslides that devastated the area earlier that year. Nearly four years on, Bruce's words are again timely. While the scope of the events we are recovering from are global this time, and what normalcy looks like may have changed, the basic tenets of human kindness and our ability to strengthen our resolve to move us forward have not. So please, enjoy the holidays, be good to each other, and take the time to enjoy your favorite sport, whichever field it's played on!
—Eric Carlstedt