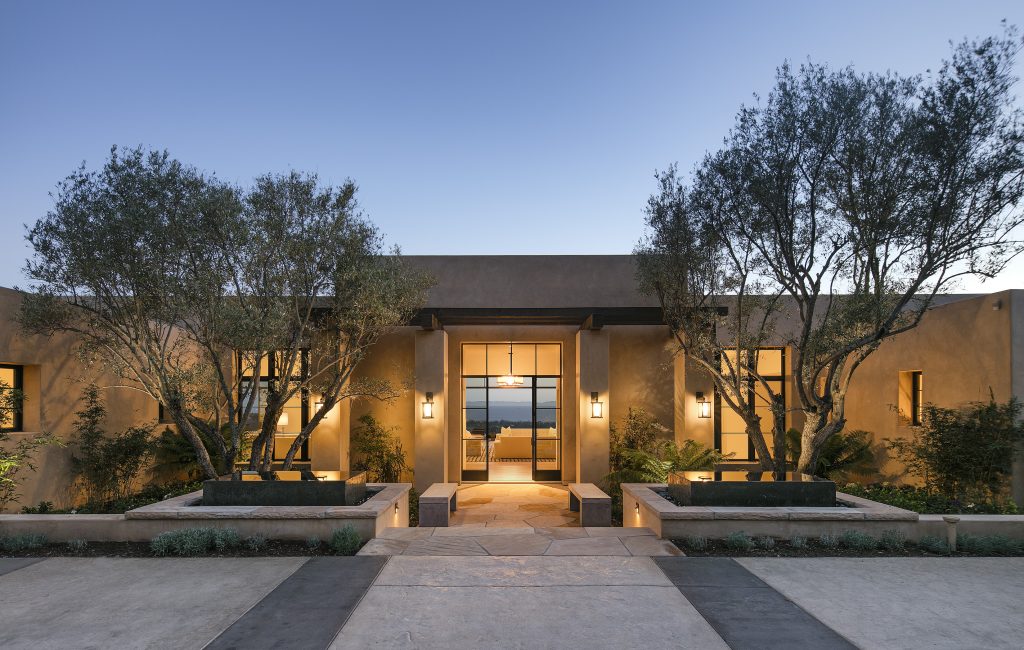 At Giffin & Crane, we understand the desires of homeowners, in all their variety. Some prefer to simply renew their home's original charm. Others combine existing features with the upgrades of modern homebuilding. And, of course, many of our clients opt for a blank canvas upon which to create custom living spaces.
One of our favorite shining examples of a virtually brand-new home stands along Mariposa Lane, in the foothills overlooking Montecito. Keeping only a small part of an existing foundation, the owners brought in Giffin & Crane to assemble a team to design and build a welcoming, cutting-edge home for a big family.
Though impressive at 8,000 square feet, architect Tom Meaney designed the single-family residence with a certain simplicity in mind.
"This home was very comfortable, with clean lines and textures," remembers Giffin & Crane principal and partner Derek Shue, who was a company superintendent at the time. "While it's a true contemporary home, it had a soft Californian-Mediterranean feel to it. With this style, you realize how much detail goes into simplicity."
Inside Mariposa's main living spaces, the 14-foot ceilings and 12-foot windows draw long architectural lines through an open floor plan flooded with natural light.
"The volume of the rooms was incredible," remembers Shue. "And with all that glass, you felt like you're inside and outside at the same time. The concepts were very simple, and they worked extremely well."
Keeping those concepts in mind, interior designers at Jordan Design Group created an overall ambiance both understated and elegant. Outside, the attention to detail extended across the nearly three-acre parcel, with Steve Hanson Landscaping winning a California Landscape Contractors Association award for Residential Estate Installation, following the design of renowned landscape architect Robert Truskowski.