As a professional designer of homes and interiors for the past three decades, Jill Hall was very excited to lend her style and expertise — and a little something extra—to a new construction in Rattlesnake Canyon. After all, this project would be her own, a space where she could eventually retire. She started from scratch, purchasing a 28,000-square-foot hillside lot that had been ravaged by the 2009 Jesusita Fire. Then she called Bruce Giffin.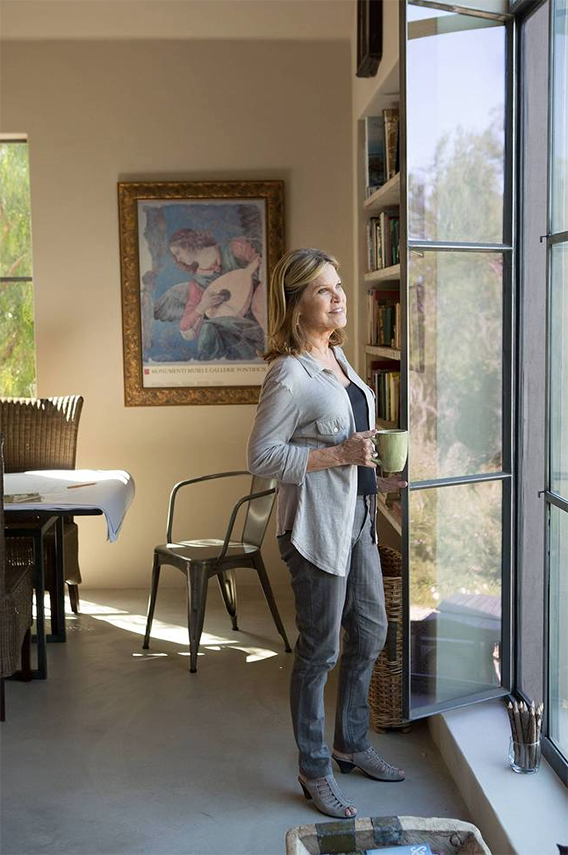 Hall and Giffin had worked together initially, along with Hall's daughter, Elyse Pardoe, seven years ago on a big remodel in Montecito. "Elyse and I really wanted to work with the best," remembers Hall, "so we interviewed all the guys in town. We loved Bruce; he just exuded integrity."
Since that first meeting, Hall Pardoe Design has teamed up with Giffin & Crane on several Santa Barbara projects, including Hall's brand new home, completed in late 2013 after a yearlong build.
Working with a strict budget, Hall kept the footprint at a manageable 1,600 square feet. The home's one bedroom has two full-size bathrooms and there's another half-bath near the common area. Off the bedroom, Hall enjoys an expansive walk-in closet with a vanity on one end.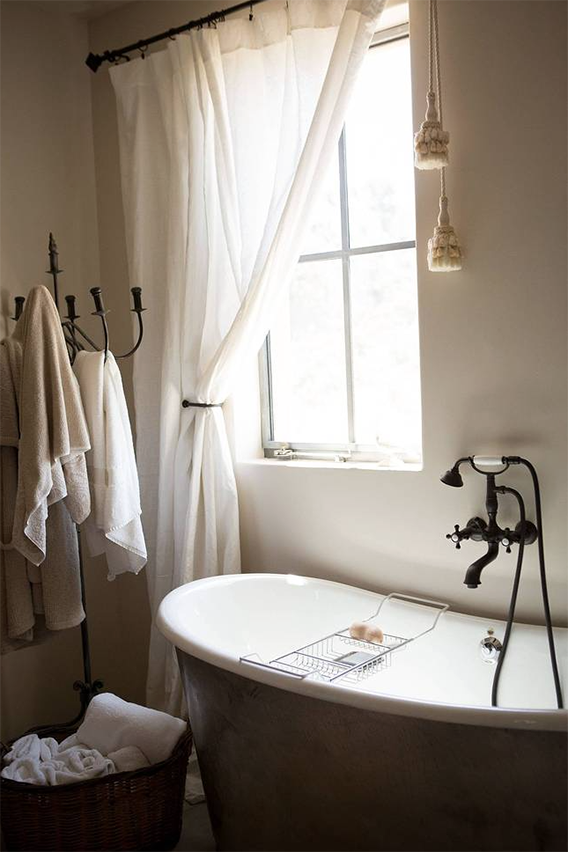 Throughout her home—which could be described basically as rustic contemporary, or more elaborately as contemporary French farmhouse—high ceilings prevail and heated concrete runs underfoot. Radiant-heat flooring was one of three "must-haves" on Hall's wish list, along with steel windows and an authentic French fireplace.
The large living room—with vaulted 20-foot ceilings supported by salvaged hand-hewn beams—shares a long view with the open kitchen, where soft-close Ikea cabinetry exactly matches the gunmetal gray Viking appliances. She's a huge fan of Cesarstone countertops; she picked a color that goes well with the waxed concrete flooring. The whole place is sophisticated without being delicate.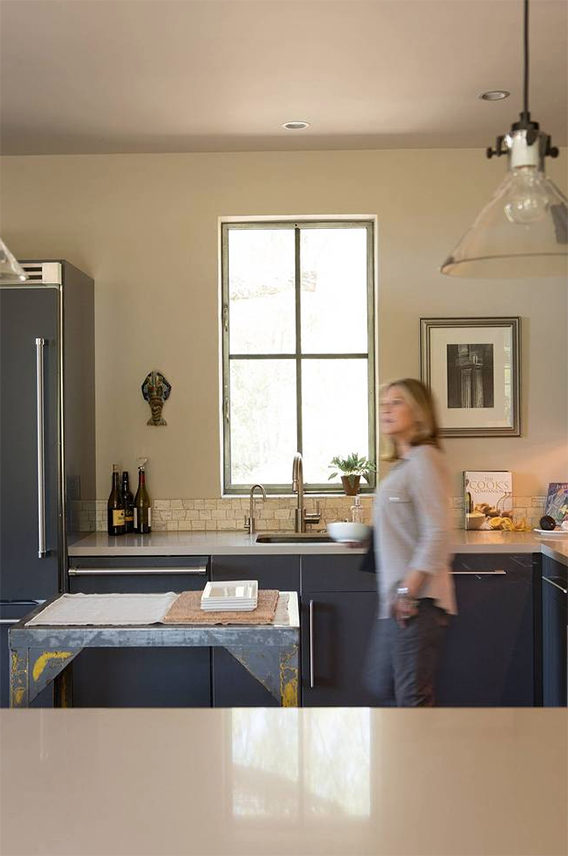 "I wanted a place where you can put your feet up and be comfortable and not have to worry if you spill something or worry about the dog," Hall says, pointing at Benny, her Dalmatian rat terrier masquerading as a mini pinscher.
The home's creature comforts reflect Hall's knack for locating affordable vintage items—such as antique pushbutton light switches and cover plates—but she also had to keep fire safety under close consideration. In that respect, the stucco home has interior sprinklers, no exterior wood (except a small hatch covering the electrical panel) and all of its steel windows and doors hold double-paned tempered glass. The roof is made of large corrugated panels of bonderized zinc, which Giffin's crew acid-washed to make the house look like it's been there for decades.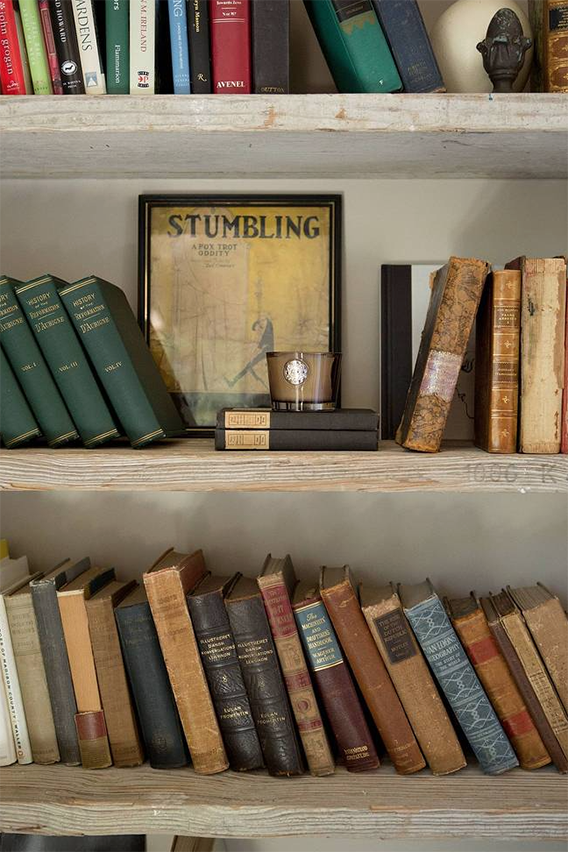 That's precisely what Hall wanted—an elegantly weathered place to hang her hat, with modern amenities. Giffin & Crane delivered.
"I clicked well with them," he says. "They know how to tune in to the client."
(By Keith Hamm, with photos by Coral VonZumwalt)