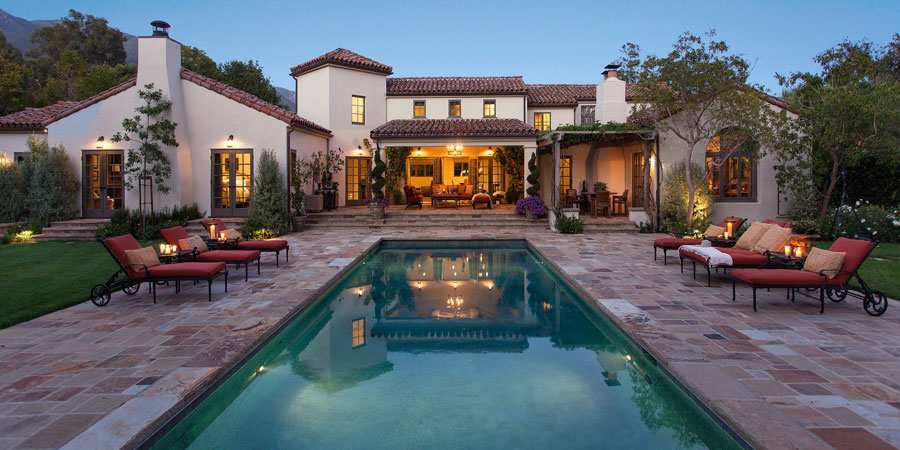 Faced with substandard framing, poor ventilation, and a few previous slapdash remodels, the new owners of a 1930s estate home (pictured) initially started in on an all-new master suite. They soon realized a whole-house renovation was in order. Giffin & Crane's Derek Shue remembers it well as he joined designers and trusted superintendents to reconfigured the floor plain with better flow and to introduce modern elements, including finishes and ceiling treatments. We caught up with Shue for more detail on the teamwork involved.
What was special about this project?
Derek Shue: This was my first project with Giffin & Crane. Beforehand, I had been commuting up to Monterey and the Bay Area for about six months to work on projects up there during the recession. When I came aboard, I was excited to go to work for G&C to show them what I was capable of.
Anything  particularly challenging about the project?   
The front part of the home was built in the early 1900s and the back half was added on some time in the 1980s. There was quite the mix of challenges. We uncovered many throughout the course of the project. Many needed to be fixed with on-site engineering and design modifications.
What's the best way to get through those challenges?
By regularly meeting with our design team of Jason Grant [of J Grant Design Studio] and [Jill Hall and Elyse Pardoe of] Hall Pardoe Design, along with Bruce Giffin. Together we were able to find and address these problems and to quickly come up with ways to integrate the fixes into the design of the house. I was brought into the project after it had already started. But at the time, it was on pause because of design revisions. Once I came on board and was able to get going with the design team, it was full speed ahead, working in areas where we could work as other areas were being figured out.
How important was it to have a team to collaborate with?
Very important. As this was my first project with G&C, I didn't want to screw up!  I leaned on my subcontractors, other superintendents, and the design team as much as I could in order to make sure I turned out the best home possible for our clients.
Did the project stay the course or evolve along the way?
I don't think I have ever worked on a residential construction project that hasn't evolved in some way.
What was the big takeaway for you on this project?
Plumb, level, and square are very important. But when working on older homes sometimes a level is no substitute for simply sighting down a wall or across corners that intersect each other to make sure everything is inline and even.
Thanks, Derek.