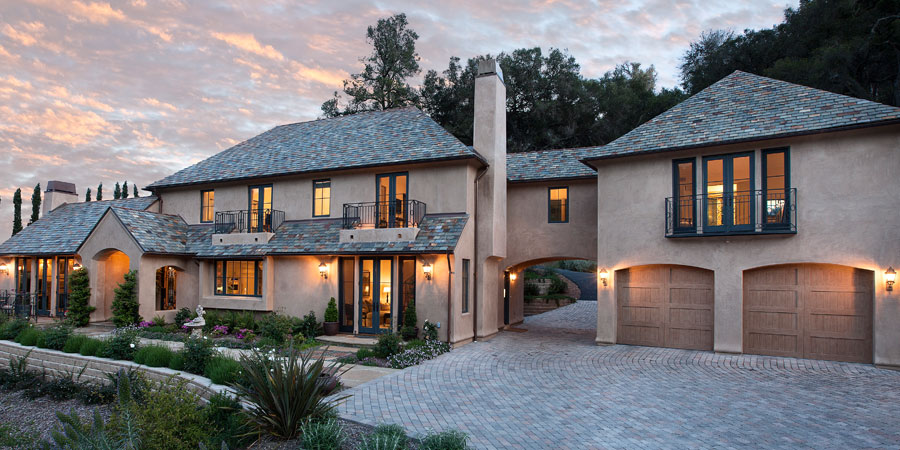 Founded by mother/daughter creative team Jill Hall and Elyse Pardoe, Hall Pardoe Design branched out long ago out from its original homebase in Los Angeles. That was a good day for Santa Barbara. Ever since, their tastes and talents have connected with the region's natural beauty and sophisticated building practices. For a bit more background on their teamwork with Giffin & Crane, we caught up with Eylse.
G&C: How long has your company been designing homes in Santa Barbara?  
Elyse Pardoe: Hall Pardoe Design began serving Santa Barbara area 17 years ago. Prior to that, it was based in the Los Angeles area. We now have clients up and down the Central Coast of California.
How about outside the region?
We have also worked on design for a few projects out of the state and country, as second projects, for some Santa Barbara clients.
When did you first start working with Giffin & Crane?
We began collaborating with Giffin and Crane 15 years ago, after interviewing contractors to build our personal home.
Why did you go with Giffin & Crane?
It was a very clear and easy decision after meeting with Bruce. My first impressions of Bruce proved to be remarkably correct: honest, straightforward, hard working, and ethical, and our creative processes lined up seamlessly.
Which led to more work.
Yes, it was an easy transition from working together on our personal home to bringing that collaboration to clients!
A good example is the single-family residence pictured above. A decade ago, the original home was destroyed by the Tea Fire (along with more than 200 others). Its foundation remained structurally sound, however, and would serve as the new home's footprint. Highlight of the rebuild include an upstairs master suite over the semi-detached two-car garage. The required breezeway between allows firefighters, trucks, and equipment better access across the property if it were ever threatened again by wildfire. The home also features the very latest in fire safety — including sprinklers, tempered glass, stucco siding, a slate roof, and very little exterior wood — while maintaining an authentic look among beautiful natural surroundings.