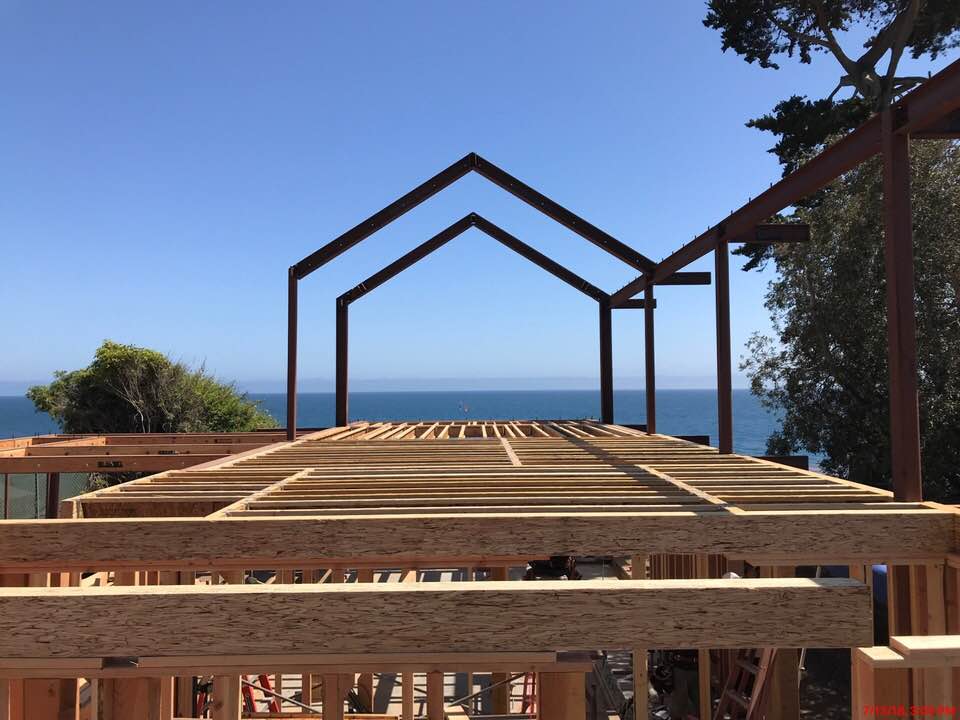 Andrew Vonnegut grew up in Monterey County, where the family business was a steel fabrication company, located along Highway 101 just south of Salinas. Vonnegut left home to attend UCSB and the University of Minnesota, but he had learned enough about the trade growing up to recognize a good deal when he saw one.
In 2012, he and Kim Kotnick purchased Delta Welding and Fabrication, which had already been in business 20 years. Today, its seven ironworkers and three managers operate out of large shop next door to Channel City Lumber, in Goleta. Like many top-quality trade shops along the South Coast, Delta prefers to do business locally. "Most of our projects are in Goleta, Santa Barbara, and Montecito," says Vonnegut. "And we have a number of projects in Hollister Ranch and do some select work in the Carpinteria and Buellton areas."  
We caught up with Vonnegut to get the latest on Delta.  
G&C: Talk a bit about the transition happening now.
Vonnegut: Kim and I recently sold Delta Welding to one of our former employees, Peter Doctors, and his wife, Kimberly Garden. Peter is a civil engineer who had been working with us for a few years. He has an ideal background and personality to lead Delta, and the transition has been really easy because he was already involved with most of our projects and clients.
What strengths do Peter and Kimberly bring to the company?
Peter is a civil engineer, and structural engineering is a subset of civil. We would not have considered selling, but Peter is in many ways a much better fit for the company than I ever was. As I understand it, there are very few engineers running companies like this. Peter loves to build things, not just design them, so it's a natural fit and an advantage for Delta and our clients. Kimberly is a super-talented business and marketing professional — a great asset for the business.
Are you going to work as a consultant?
Yes, for as long as Peter and Kimberly want me to or feel that I can add some value. I love building things and plan to stay in the trades even if in a different area than steel.
Thinking back, when did you first work a Giffin & Crane project and what was the nature of the work?
Our first Giffin & Crane job was a combination of structural and architectural steel in Sycamore Canyon. We knew of Giffin & Crane's reputation and had been trying to work with them for some time. We finally convinced them to give Delta a chance, and since then we've worked together on numerous projects. We appreciate Giffin & Crane's high-quality work, attention to detail, and professionalism. We have been fortunate to work with them from the design stage through execution — this benefits the owners and everyone else involved in the project.
How would you describe Delta's working relationship with G&C over the years?
Every construction project has challenges and problems to solve. Giffin & Crane staff are experienced, committed, professional, and solution-focused, which really makes them stand out in this industry and a pleasure to work with.
Thanks, Andrew, and good luck.