As a landscape architect specializing in the art and science of designing outdoor spaces for discerning clientele, it was only a matter of time before Leland Walmsley and his team at everGREEN Landscape Architects crossed paths with Giffin & Crane. That encounter occurred in 2008 on a comprehensive remodel in Montecito. Since then, they've worked together on half a dozen projects, from a Tuscan farmhouse residential build to a remodel of the Ojai Valley Inn & Spa.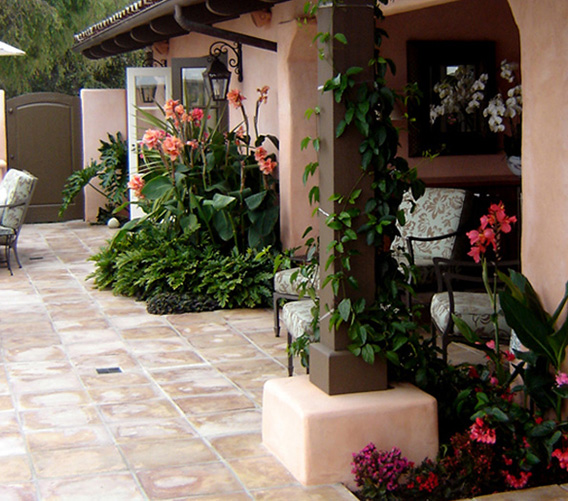 Like Giffin & Crane, Walmsley's reputation rests with high-end endeavors, yet he's not exclusive. He'll take on 300 square feet as enthusiastically as 300 acres, simply because it's what he loves to do—and it's in his blood.
Nearly a century ago, his grandmother, Margaret Sears, started practicing landscape architecture at Florence Yoch & Associates in Pasadena. In 1923, she helped create the renowned Italianate garden at the Il Brolino estate in Montecito. She also designed the Ojai Valley Inn's original gardens and worked on exterior set designs for Gone with the Wind. And these days, in a drought-stricken Southern California, original practices come back into play.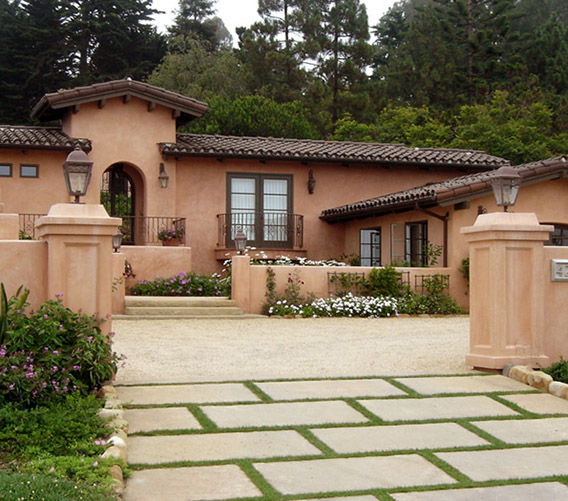 "A true estate garden really gets by on very little," Walmsley says. "My family and I have always practiced cutting-edge, organic, environmentally responsible and green design, while others are just now scrambling to catch up. Many of my early clients don't even realize their gardens are eco-sensitive, but are enjoying all the benefits: reduced installation and maintenance costs and a healthier environment to work, live and play in."
Born and raised in Pasadena, Walmsley (pictured, below) studied film, fine arts and marine biology at UCSB in the early and mid-'80s before graduating from the USC School of Cinema-Television in 1988. For years while trying to figure out how to get back to Santa Barbara, he worked in Hollywood production design, he says, before refocusing on landscape design and architecture. He moved back to town in 2001, earned a Graduate Certificate for Landscape Architecture from UCLA a year later, and in 2004 he launched everGREEN. In 2007, he distinguished himself as the first certified LEED AP landscape architect in Santa Barbara and Ventura counties.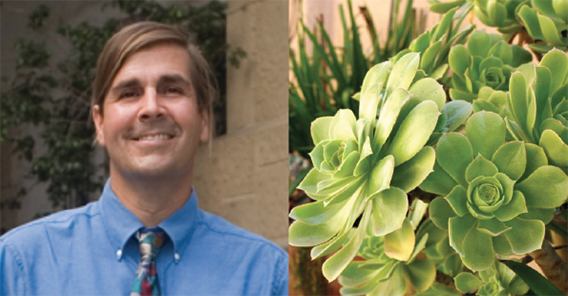 That LEED (Leadership in Energy and Environmental Design) certification requires that all the heavy hitters of a construction project—general contractor, architect, landscape architect, interior designer and a variety of engineers, among others—get together early on to carry out the U.S. Green Building Code's mandate of resource efficiency and environmental responsibility.
"We have a very good working relationship with Giffin & Crane in that respect," says Walmsley. "When you get a contractor like Giffin & Crane on board from the outset, they can engineer-value the project more precisely so that clients don't get sticker shock."
That's good for the billfold—and good for the build.
(By Keith Hamm, with photos courtesy of everGreen)