Like many self-respecting business ventures, Giffin & Crane General Contractors got its start in the family garage. The year was 1986, and that garage was attached to the small home of Kim and Geoff Crane (pictured, below). Geoff had met Bruce Giffin in the field—Geoff a finish carpenter, Bruce an expert in foundations and framing—and they sensed a market for a partnership. So they shook hands and organized their headquarters with desks, a phone, a fax and a PC equipped with the Lotus 1-2-3 spreadsheet program.
Nearly three decades later, the Cranes have long since reclaimed their garage, and as business ramped up they've put a lot back into the place where Giffin & Crane was born.
"It was just a tiny little box when we bought it," Kim remembers, adding that Geoff's mom spotted the sale sign on a Sunday drive in the foothills. Since then, they've about doubled the home's square footage, up to roughly 2,500, but have spent most of their efforts outside, working the one-acre parcel.
"Santa Barbara has become such an expensive place to live and raise a family that we just wanted to put the entire property to good use, grow some food and have it be a gathering place," Kim says.
On the food front, the Cranes started out with a simple vegetable garden. Over the years, their tastes and talents have expanded into a veritable homesteading outfit, complete with many more garden rows, a small citrus orchard, chickens, turkeys, honey bees and a couple goats that produce upward of two gallons of milk each day (great for Kim's homemade chèvre, Camembert and salted ricotta). Their all-organic, zero-pesticide homegrown operation has come along way since the days of their young daughters selling eggs and lavender sachets from a makeshift street stand on the nearby corner.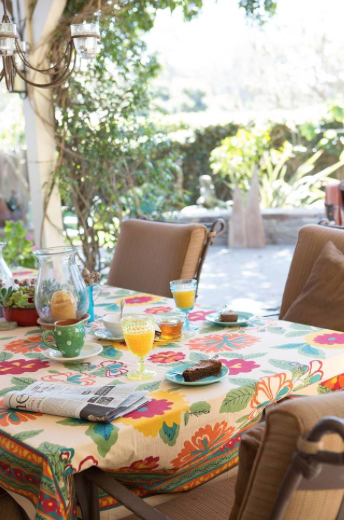 But as the Cranes can attest, even the most modest edible gardens—let alone full-blown husbandry—require space for washing, preparing, freezing and, of course, cooking. That's where Geoff's know-how of the building trades came in handy.
For example, as the immediate family grew—as did their group of friends—they dialed back a master bedroom project and instead made the home more functional for more people, combining an expanded kitchen with adjacent living space, where double French doors open to a shaded flagstone patio equipped with a built-in barbecue, kitchenette and outdoor fireplace.
‪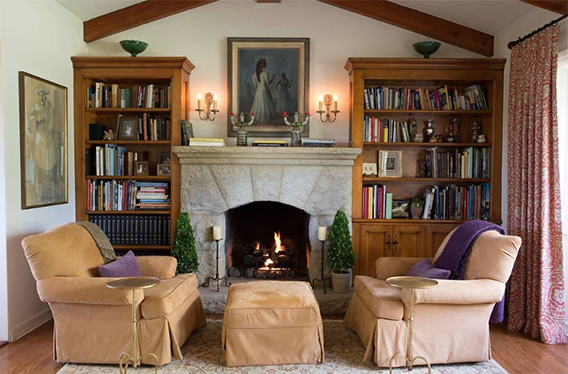 Taken as a whole, the Crane property reflects a theme of "family first," which is fitting. At last count, three generations live on the land. The family's latest addition—little Frankie—was born healthy and happy on May 29, at home.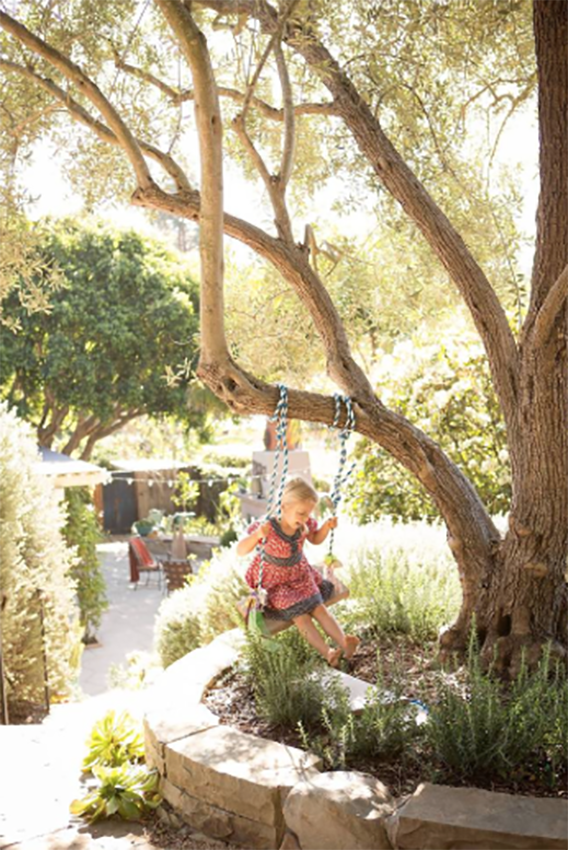 (By Keith Hamm, with photos by Coral VonZumwalt)