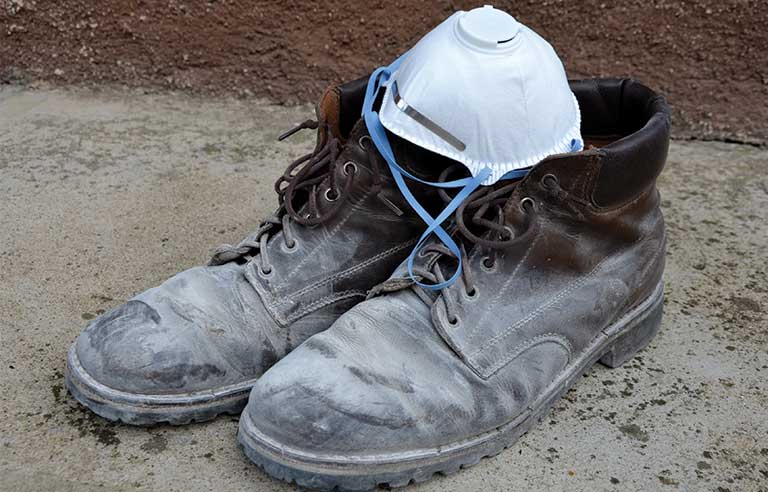 With the escalation of the coronavirus pandemic, uncertainty is on the rise. But here's one thing we know for sure: We're all in this together. That's our common strength, a bond we share through good times and bad. Especially here in Santa Barbara, we know the power of community resilience. Certainly, we've been tested before, by wildfires, floods, mudslides, and drought. And each time, our tight-knit community — made up of family, friends, coworkers, neighbors, and strangers — has stepped up. We do what's right for each other.
During the past several weeks, Giffin & Crane has been closely monitoring the fast-moving pandemic. Evaluating our operations daily, we've adjusted our approach in this business of homebuilding. We do this to follow important OSHA and CDC guidelines for the construction industry, whose workers deliver essential services.
But more importantly, we do this ethically and with an abundance of caution for the health and safety of our trusted clients, staff, subcontractors, building inspectors, and dozens of other hard-working men and women who step foot on a Giffin & Crane jobsite over the course of construction.   
Until further notice, our office is closed to visitors. We've staggered our office workdays, encouraged our staff to work from home, and required an increase in hygiene, housekeeping, and the physical distance between employees. All communications are handled remotely via phone and web-based conferencing. 
Among many other new mandates in the field, we've installed more hand-washing and sanitation stations. We tell all our staff and subs to stay home if they're sick, and have reduced the number of crews on all projects to allow for greater spacing between workers.
We've made these adjustments — and many more — to keep our projects moving forward while protecting our staff, subs, and our community overall. Because at the end of the day, we're all in this together. Stay safe.