When Lillian Cross's husband, Dave, passed away a few years back, she purchased a Mesa home that he had previously discovered while walking the dog. A modest 1,350 square feet, with two bedrooms and two bathrooms, the house was a good size for Lillian, suddenly living alone and taking over the award-winning industrial lighting business Dave had established.
As with any new home, she needed to make it her own. After fielding a handful of remodel bids she thought were overpriced, she called Giffin & Crane on her daughter's recommendation that "if you're going to do something like this, do it correctly with a company that has a reputation for quality and service."
"When I initially called, I thought Giffin & Crane would tell me the job was too small for them because they were known for building big, Montecito-type homes," remembers Lillian (pictured, below). "But there was no hesitation on their part, and they demonstrated over and over again that my little house was important to them."
The 6,500-square-foot lot sits on a hillside with views to Santa Cruz Island, but the existing exterior staircases were steep and narrow, tough for Lillian to safely navigate. With Bruce Giffin's guidance, crews built new, gently sloping staircases, and retained the hillside with sandstone walls and appropriate landscaping. The backyard's new centerpiece is an airy portico with comfortable furnishings and inconspicuous heaters overhead.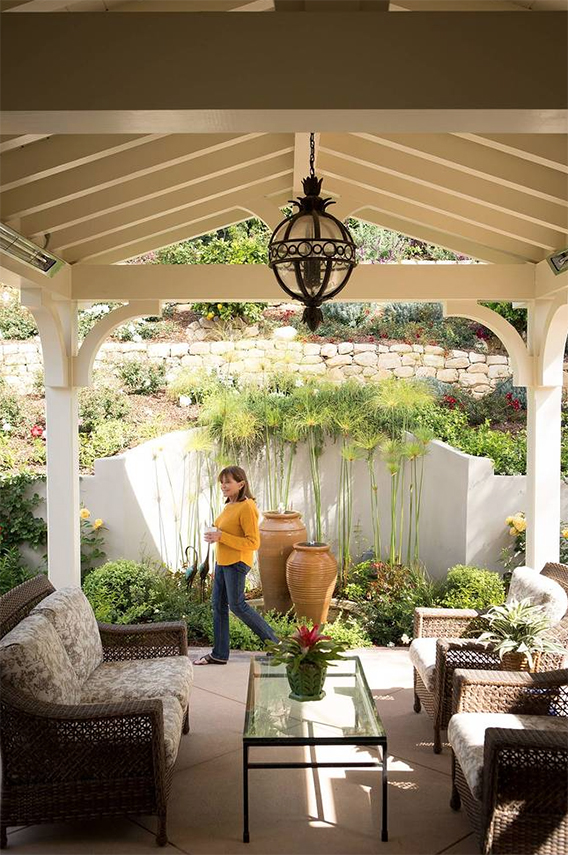 "It's my little Shangri-La," says Lillian, a place to sip something warm in the morning and to unwind at day's end.
As the work outside was nearing completion, Lillian contemplated an interior overhaul, but didn't know where to start. "Bruce's infinite patience convinced me to pull the trigger on remodeling the inside," she says.
The original railroad kitchen felt very claustrophobic, she remembers. "Bruce just opened it up so there could be social interactions between the kitchen and dining room and living room," which comes in handy when her children and grandchildren come over.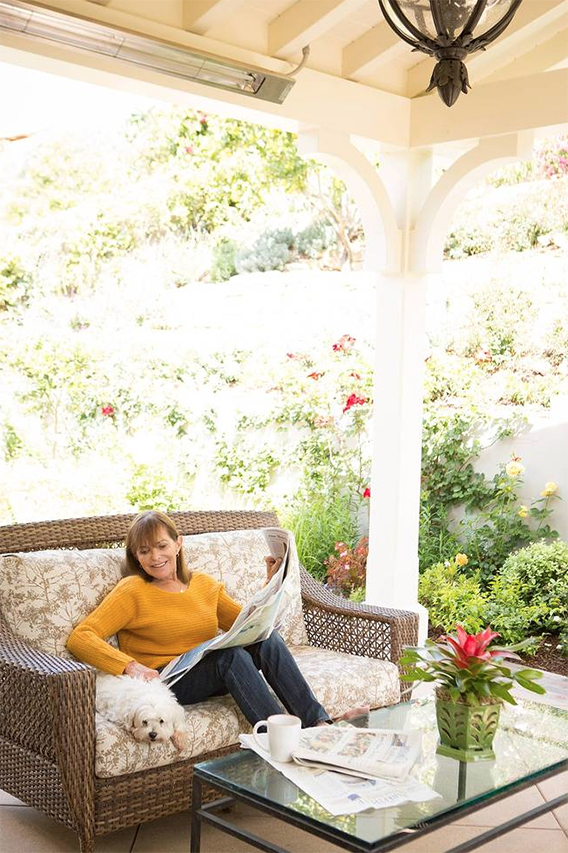 Other updated features include refinished oak flooring throughout, a business office where a small bedroom once was, a cozy TV room — with an entire wall of books — leading out to that portico, a Japanese soaking tub that fits perfectly in the guest bathroom, and widened doorways complementing the newly opened floor plan.
Giffin & Crane tailored all of it to Lillian's taste and potential needs down the road.
"I'm 74 years old, and I'm planning ahead to be able to move about freely inside and outside," she says. "The best thing about working with Giffin & Crane was working with Bruce [pictured with Lillian, below]. I felt so much a part of the process. It was a wonderful experience."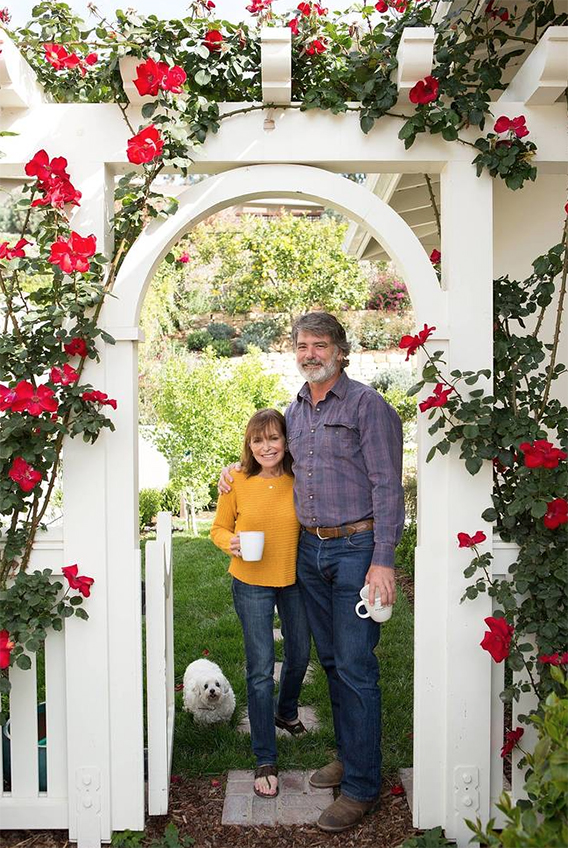 (By Keith Hamm, with photos by Coral Zumwalt)