For the past two decades, Giffin & Crane has maintained a steady working relationship with one of Santa Barbara's finest cabinetmakers. Starbuck Minikin, headed up by Charlie Starbuck, specializes in custom, one-of-a-kind projects (such as the kitchen cabinetry, pictured).
"I like building something nobody's ever done before," Starbuck says. To achieve that, especially for the region's high-end market and its discerning clientele, Starbuck draws from nearly 40 years of experience.
"I bought the shop (pictured, below) from Bill Minikin in 1978," he says. "That's when my career in cabinetry began. I trained for five years with Bill's partner, Wes Butler."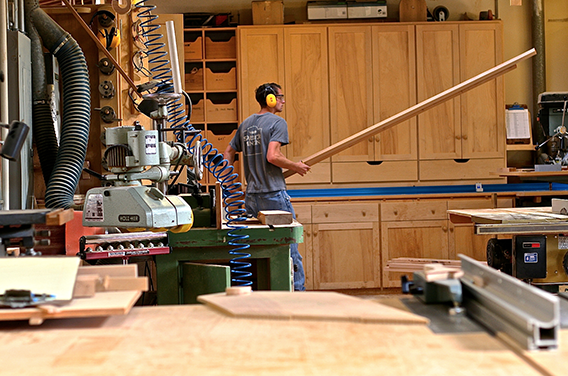 Before that, after earning an advanced degree from the University of Colorado, Starbuck worked as an accountant in San Francisco, a job that provided considerable monetary compensation but not much else. So the Santa Barbara native moved back home to revisit the creative impulses from his younger years, namely woodworking skills he picked up at Laguna Blanca School, under the guidance of shop teacher Charles Chester Cash, a retired carpenter.
"If Mr. Cash were still alive, I'd take him by the hand and show him my shop and my projects and tell him that this is what he inspired."
"Wood shop was the only class I got an A in when I was a kid," Starbuck says about those days of crafting cutting boards, skim boards, and paddle boards, among other early assignments. "I've always been building something since then."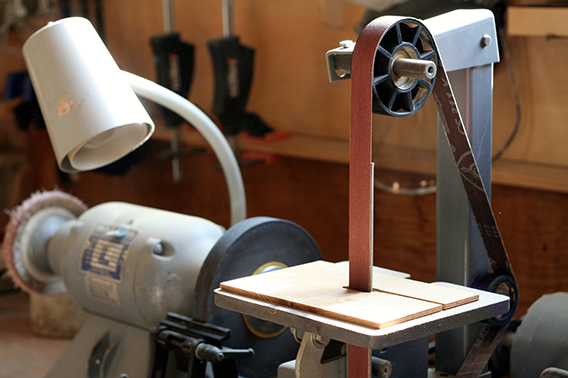 One of his favorite personal pieces — which he built in his college apartment — is a walnut ping-pong table with cherrywood inlays. His kids grew up playing on it.
Once in the cabinetry business, Starbuck started out refinishing furniture before taking on remodels and new homes, and "as our shop grew and Giffin & Crane grew, our paths crossed," he says. "It was a normal business eventuality" that's going on 20 years.
"Our longstanding relationship is based on a mutual interest in quality, integrity, and professionalism," Starbuck says. "And we both know that the most important thing in business is having a happy client."
Over the years, Starbuck, who's now 66, has adapted to a changing industry and marketplace, from learning computer-aided design and automation to sourcing specialty hardware and responding to a demand for sustainably harvested hardwoods. His seven-man crew operates out of a 4,000-square-foot shop, next door to his office in downtown Santa Barbara.
"I consider myself an artist, to an extent," says Starbuck (pictured, below). "As an artist, if you're in it for the money, forget it. You have to love what you do and have the passion to dedicate yourself to making sure clients are happy and be proud of your work."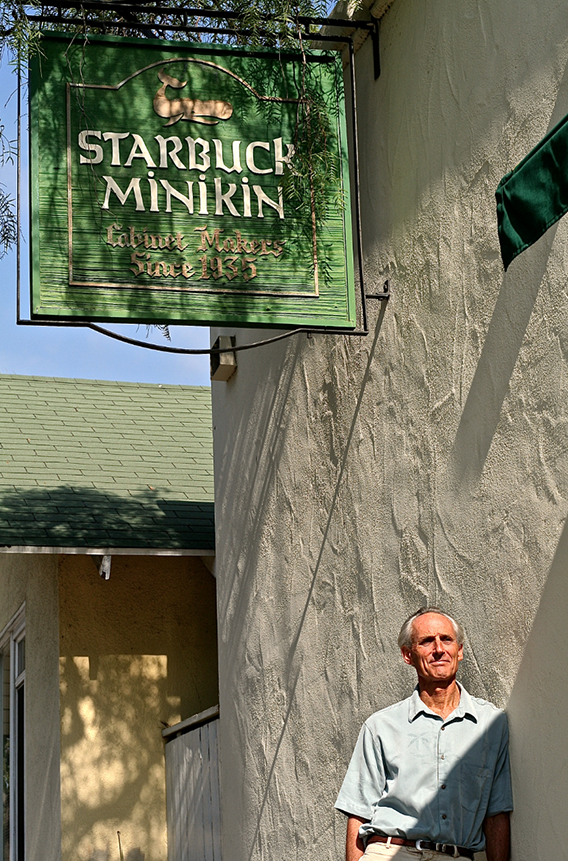 (Story and photos by Keith Hamm, except lead photo, by Jim Bartsch).