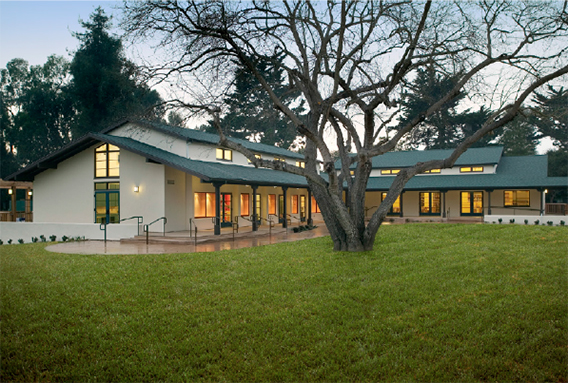 Any Giffin & Crane construction project at Crane Country Day School (pictured, above) holds a special place in Geoff Crane's heart—his grandfather founded the private school in 1928, and in more recent memory he's overseen a handful of new builds and renovations on campus.
Most recently, Giffin & Crane doubled the size of the school's parking lot and integrated an efficient roundabout for student drop-off and pickup. Sounds fairly straightforward, but it's much more than meets the eye. The 56,240-square-foot expanse is built with permeable pavers over a deep layer of rock and gravel, like a giant French drain that enables precious rain runoff to soak back into our drought-stricken groundwater basins. (Plus, the vast amount of excavated material was used to re-engineer the school's playing fields.)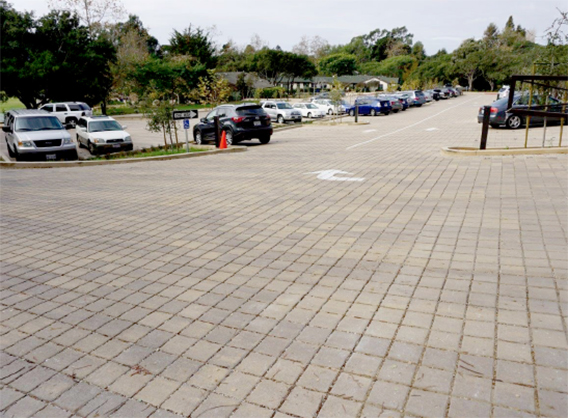 And in 2009, Giffin & Crane demolished the school's old kindergarten classroom and built an entirely new building. Project manager Mike Staniforth remembers working with extra manpower to complete the entire build in just 11 weeks over the summer. But the rush to finish before the kids returned didn't compromise Staniforth's and Crane's determination to match the exterior appearance of the new classroom with original structures nearby, many of them dating back some 80 years.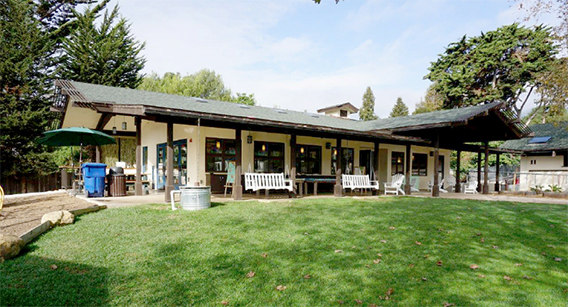 "Geoff's a sophisticated builder who understands architectural vocabulary," says Head of School Joel Weiss. "He builds on that vocabulary, and when he's finished with a new project, it all reads coherently."
Crane's fluency also played a huge role in the construction the K–8 school's Brown Family Art Center and the Brittingham Family Library, both of which have understated rural exteriors surrounding state-of-the-art interiors, including well-lit open floor plans that blend seamlessly with adjacent outdoor workspaces.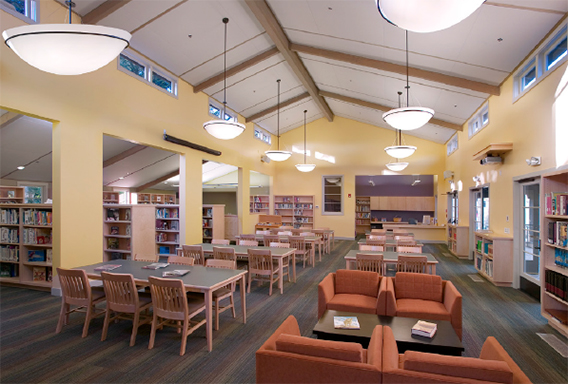 Over the years, some of the construction crews have been on the clock when classes are in session, and Giffin & Crane and school administrators have seized on those projects as educational opportunities, taking the kids on hardhat tours.
"Giffin & Crane has been an awesome friend to the school," says Weiss, adding, "Outside of the execution of projects with a critical eye for detail, they've come in on time and on budget."
(By Keith Hamm, with photos courtesy of Crane Country Day School)